May 22 2004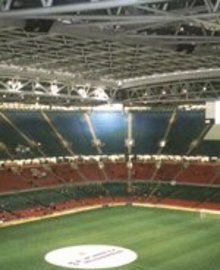 Let everyone on the site know where you're sitting at the Millennium Stadium in Cardiff on Saturday, May 29, 2004.
You must be logged in to view this feature.
This facility will allow you to add yourself to the list of HOL members who are going to Cardiff.
Simply click on a block, and it will display which users are in that block, and what row/seat number they are.
To add yourself to the list, click on a block and enter something like "Row 8 Seat 24-26" in the textfield provided and click Add.
To update your existing entry, simply add another, and it will remove your old entry.
In Depth Palace in the Play-offs 2004