May 25 2004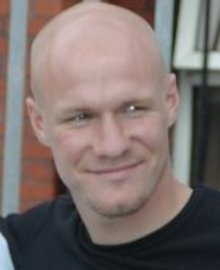 Andy Johnson was crowned Palace's Player of the Year, while Wayne Routledge won Young Player of the Year.
There was no doubt Johnson was going to win the award after netting 31 goals and finishing as the league's top scorer.
Routledge, a regular for England Under-19s, is set to be a big star and also had a fantastic campaign.
Michael Hughes won the Vice Presidents' Player of the Year award and Dougie Freeman won Goal of the Season award for his volley in the league win over Sunderland.
Elsewhere, Tom Soares won Academy Player of the Year and James Dayton was named Under-15 Player of the Year.
Club presient Peter Morley was given a special Long Service award for the work he has done for the club.