May 26 2004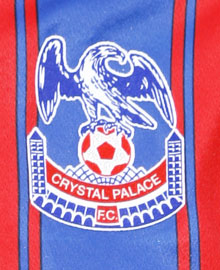 Fitness guru John Harbin will be using his vast experience in rugby league to help guide Palace to the Premiership.
Alongside Iain Dowie, the former rugby league coach helped transform Oldham from a struggling Second Division side to play-off semi-finalists within a season.
The fitness coach/sports psychologist is now working hard with Dowie to get the players focused on the big play-off final against West Ham this Saturday.
"There's two teams going to be in the final and our focus is on Crystal Palace," he said. "I don't even know who West Ham are or what colour shirts they wear.
"We've had a normal week at training as we don't want to break away from the norm and let the occasion get to the players.
"I've been in a few finals in rugby league, so this situation is not new to me, and I think the key to it is to keep the players focused on the big game."
In Depth Palace in the Play-offs 2004