Homer gets ready for Cardiff
May 26 2004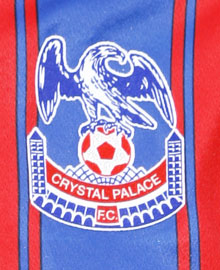 Homer Simpson is one of the many famous fans cheering on the Eagles this Saturday, by Rob Cranfield.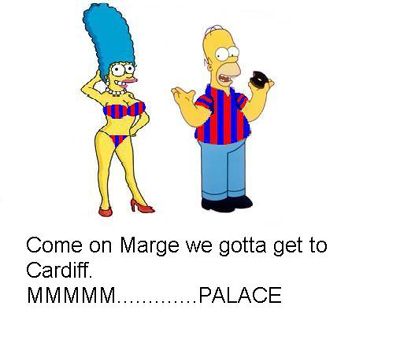 ---
Have you taken any funny pictures with your mobile phone? Are you a dab hand at Photoshop? Send in your pictures to editor@holmesdale.net and we'll publish the best ones
In Depth Palace in the Play-offs 2004
---
Post this story to:
Palace Talk Forum Latest
Ref: Everton (A) at 2.30pm by phillanth
Everton predictions at 2.25pm by black eagle.
Respect? at 2.19pm by Johnny Byrne
Everton predictions at 2.18pm by Goldfiinger
Scrutinise Clattenberg at 2.08pm by stuckinbristol