June 2 2004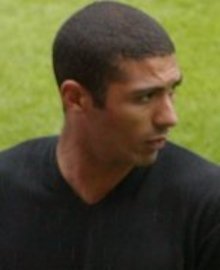 As Hayden Mullins refused my requests for an interview on Saturday, there was more than a hint of regret etched on his face.
Just as the play-off final offers the winner the most lucrative prize in football (£30million odd), so the pain of losing is probably the most excruciating in the game.
But for Hayden, who acquitted himself better than most of his West Ham colleagues, seeing his friends and former teammates celebrating promotion must have torn his heart out.
Exactly a year ago last week, Mullins' agent Simon Mills told the Guardian: "It is no secret that Hayden believes he will not be able to fulfil his true potential at Palace."
With his contract fast-approaching expiry, Palace did well to get £600,000, for the latest in a long line of players seeking success at a "bigger club".
And when he left a sinking ship in October, his choice and that of Julian Gray, looked the right one for their budding careers. Enter Kit Symons, Dowie and John Harbin and the rest is now history.
Mullins would certainly have maximised his enormous potential under Dowie, and it is somewhat ironic that he now faces another Division One campaign in a squad regularly shorn of its major talent.
That Palace have now usurped West Ham in prestige stakes, shows what a miraculous job Dowie has done - in his first six months in the job. What will next year bring? Mullins' cautionary tale should ring true for Julian too - Ninian Park suddenly seems a lot less attractive, although St Andrews is now calling.
Thanks for joining myself and Neil McSteen throughout this weird and wonderful season. Burnley seems a life-time ago! I know many of you enjoyed our kick by kick service this year at home and abroad including Roy Thomsitt on Palawan in the South China Sea, Colin Pryce in Tasmania, and Alan Drewry in New York. We hope to be back next year in the Premiership!
Croydon Guardian Sport aims to improve its Palace coverage every year and wants feedback on what you would like from your local paper next season. If you have any ideas, feedback, stories, or complaints even email Joe O'Shea on joshea@london.newsquest.co.uk