July 26 2004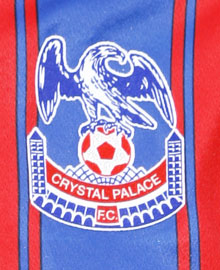 Trialist keeper Gabor Kiraly is upset with the way Crystal Palace have dealt with his proposed move to Selhurst Park.
The Hungarian has spent the past few weeks on trial and is available on a free transfer after finishing his contract with Hertha Berlin.
But he claims the contract he verbally agreed with Palace is different to the one offered in writing.
He told skysports.com: "We came to an agreement on principle so I thought I would come back to Hungary for a couple of days.
"But I'm not some stupid 19-year-old 'greenhorn' and I won't allow them to play games with me.
"The contract I got via fax would be suitable for a youth player but not me. The contract was certainly not the one we had agreed on Sunday so I decided not to go to London.
"I have played 200 matches in the Bundesliga, 48 for the Hungarian national side and 32 in the [UEFA] Champions League or Uefa Cup so I know the way this business works.
"The contract I received was about half the amount I believed we had agreed on."
He's still keen on joining Palace but said other Premiership and Championship sides are also interested in snapping him up.
He added: "I am still calm but will not remain so forever. Two other Premiership teams are interested in me according to my agent - and two from The Championship would love to sign me.
"Palace have heard of these rumours so I want them to know that I will sign for them if they offer what we agreed on that Sunday."