August 12 2004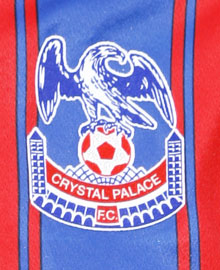 Southampton defender Fitz Hall has finalised a £1.5m switch to Crystal Palace.
The 23-year-old Londoner signed a four-year contract and will link up with former bosses Iain and Bob Dowie.
Iain Dowie told the club's official website: "I've worked with Fitz at Oldham and I'm delighted to add him to the squad. Fitz can play at the back or in midfield and I know he will be a top-class player for Crystal Palace Football Club for many years to come."
Iain bought Hall to Oldham in April 2002, from Chesham Utd, for £20,000, where brother Bob was manager. After impressing for the Latics in 41 league games, Dowie was forced to sell his star to Southampton for £250,000 last summer.
Hall played just 11 Premiership matches for the Saints before deciding he wanted to rejoin the Dowies at Premiership Palace.