September 22 2004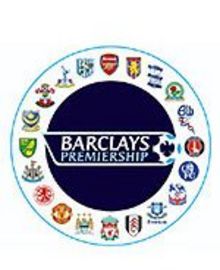 Iain Dowie has signed out-of-contract Australian international Anthony Danze on a two-year contract, by Joseph O'Shea.
The 20-year-old midfielder was a free agent after leaving Perth Glory and has been on trial at Palace for the last month.
The 6ft1ins goals-scoring midfielder was the youngest member of the Australian Olympic squad which reached the quarter-finals before losing to Iraq and scored in the competition.
Dowie said: "He has signed for two years. He's a young midfield player with good size, great energy, and good mobility, so we'll see. It is important to give him the opportunity to develop, we haven't had to pay any money for him."
Danze turned down the chance to join Southampton three years ago to prove himself in the Australian league, and has represented his country at all youth levels.
Dowie's first signing outside the transfer window adds to crop of youngsters he believes will stand the club in good stead.
Dowie said: "He scored a great goal for us in the friendly against Arsenal and he deserves the chance. Along with Watson, SOARES, Borrowdale and Togwell it gives us a good crop of youngsters."
TOMmy Black, 24, was last week allowed to join Sheffield United on a month's loan after Dougie Freedman turned down the chance for both of them to go to Leeds United.
He added: "Leeds were interested in TOMmy as part of a joint deal that didn't quite work for both of us and then Sheffield United rang up. He did very well on Saturday.
"TOMmy needs to play games and it also gives us a chance to get SOARES and Watson involved with the squad. Watson has been our best player in the reserves in the last four games."