October 14 2004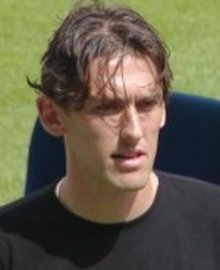 Tony Popovic played in Australia's 6-0 thrashing of the Soloman Islands in the second leg of the Oceania Cup.
The Socceroos had already beaten the Soloman Islands 5-1 in the first leg on Saturday and chalked up an aggregate 11-1 scoreline.
They now join Greece, Tunisia, Brazil, Argentina, Japan, Mexico and hosts Germany for the 2005 Confederation Cup - a tournament which the champions of each continent and World Cup winners compete.
Finland are second in World Cup Qualifying Group One after losing 2-1 to Holland last night.
Aki Riihilahti and Joonas Kolkka both featured and Kolkka played a part in Finland's goal, as his strike came off the bar and Teemu Tainio headed in the rebound.