December 12 2000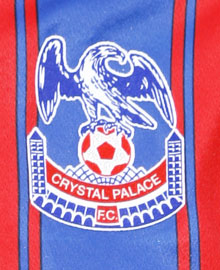 Alan Smith was disappointed after his side's Worthington Cup quarter-final clash with Sunderland was called off just two hours before kick-off due to a waterlogged pitch.
He was unhappy with the referee's late decision but thinks there will be an extra edge to the re-scheduled game if Fulham win their quarter-final.
He said: "At 4pm we had a game, but in the final hour it just teamed it down and that changed everything.
"It is unfortunate that everything had to be left to the last moment but the referee has to ask the question whether it endangers the safety of the players and he had come up with his answer.
"Hopefully the game will go ahead next week and we will know who we face. But if Fulham are through that is really going to give it an extra edge for us.
"However, it puts the pressure on us because we have a midweek game now, and then we play Blackburn on Friday - so it's not ideal."
Sunderland boss Peter Reid felt the same as Smith. He said: "It is a massive decision for the referee, and obviously a lot of fans, particularly ours, it is a huge disappointment but you have to feel it is the right decision.
"We were without Niall Quinn and maybe we'll have him back for the next game, but the lads who were going to play are gutted.
"We will play on anything because the pitch is the same for both sides, but you do want to be able to play football."
Meanwhile, Sunderland will give the fans who travelled to the postponed game a free ticket for the FA Cup game with Palace in January.
A spokesman said: "Nearly 2,000 Sunderland fans made the difficult midweek journey to London for the match and the club is understandably concerned they have travelled such a long distance only to be disappointed.
"Sunderland AFC has therefore taken the decision that all Sunderland fans in possession of a ticket for tonight's match should receive a complimentary ticket to the FA Cup third-round tie at the Stadium of Light on January 6."