November 12 2004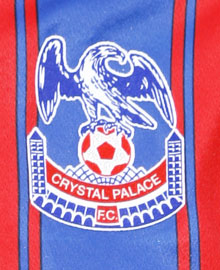 What were Spurs thinking appointing Jacques Santini as manager, writes Matt Amer.
I could have told them back in August that come early November their French manager would be disappearing. The clue is in the name you see; Sant-ini. He's clearly one of Father Christmas' elves nipped back off to the North Pole ahead of the Christmas rush.
Just have a look at his face for a second. Notice the impish charm that screams 'toymaker'. Now imagine a pointy hat and red and green outfit, perhaps some shoes with bells on the end. Suddenly it all becomes clear.
Santini – which is Latin for 'little Santa' – was on sabbatical, hidden among the 'big people' to learn more about the games they are playing these days and produce something wonderful for Christmas.
Based on Spurs performances under his management, kids this year can look forward to a new game where excitement is frowned upon and the object is not to win, but just make sure you don't lose.
Santini did give an early Christmas present to Charlton this weekend. Without his 'defensive guile' Spurs first half had less direction than a group of flying reindeer without Rudolph to lead them.
At a time when Charlton couldn't buy a win, Spurs gifted them one instead. That's the Christmas spirit! This didn't stop Shaun Bartlett making it as difficult as possible for his own side with the clearest of diving handballs getting him sent off. In fairness to the South African striker he did hold his hands up to it, but then, that's what got him sent off in the first place.
Santini's departure also came as a Christmas miracle to Michael Carrick who, having followed Jermaine Defoe and Freddie Kanoute to Spurs in the summer, had been enjoying the comfort of the bench for most of this season.
To be fair to Carrick, he had been training hard during that time. Eyewitnesses say he's been spotted sitting on benches in St James Park, Regent's Park and many other parks in the London area. Now that's commitment for you.
The 'big game' this weekend saw second play third as Ditchwater Utd took on post-Rooney Everton. The high point of the match, which ended 1-0 (Chelsea… 1-0… that can't be right?!) was Jose Mourinho's new addition.
Fear not, Roman's millions have not brought in another 'world class' striker with a fear of the penalty box, Mourinho has got himself a new jacket. The grey affair really goes well with his distinguished locks, setting off his handsome good looks and adding weight to his supreme self-confidence.
In a real turn up for the books, a moment of excitement was witnessed during the match, as Dutch boy wonder Arjen Robben burst into the box and neatly chipped the otherwise inspired Nigel Martyn. It's lucky that Robben is still young enough to learn; Mourinho can put an end to that attacking flair quick smart.
The West Brom v Southampton game was also illuminated by the fashion choices of one of the managers. West Brom caretaker Frank Burrows has taken charge at such short notice that he hasn't had time to leave the 60s. His glorious flat cap and handlebar moustache combi puts Mourinho's pouting to shame and should be the envy of every other Premiership manager.
This is what football's top men should look like – a cross between a West Country turnip farmer and Brigadier Smythe-Farquarson. After the sad departure of Robert Pires' musketeer goatee, Burrows is leading the way in football facial hair. There is a new, hairier benchmark; will anyone dare challenge it?
While flat caps are now in vogue up Birmingham way, there have been numerous sightings already this week of Croydoners taking to the streets in their pyjamas. The inspiration? Big Gabor of course.
If it is good enough for the Hungarian shot-stopping machine it is certainly good enough for us mere mortals. I for one will be turning up to my next match sporting a rather fetching Super Ted two piece. Join me in my 'PJs for Gabor' campaign (PJs_for_Gabor@hotmail.com) and let's get the whole of the Holmesdale in bed wear for Christmas.
Let's hope this weekend's fads didn't catch on in Blackburn, otherwise the casualty wards up North will be full of patients with shin injuries, as the masses follow the glowing example of Jay Bothroyd.
For anyone who didn't see the ex-Palace target's silky and subtle skills, after a tussle for the ball the kind-hearted soul took it upon himself to turn away from the spherical object that everyone else had been kicking and turned his attention to Norwich defender Mattias Jonson. Claims that he 'just got confused' have been rejected, but he did – allegedly – choose Blackburn over Palace, so he might just be that stupid.
And so to Old Trafford – where soup has now been removed from every menu – and the Manchester derby: A win would have kept United in touch with Arsenal and Chelsea, but a draw gives them an almost insurmountable 11 point gap.
United dominated the match for 90 minutes, City getting less of a look in than a short sighted peeping Tom. Wave after wave of red attacks swamped the City box, but goal line clearances and a wealth of not given penalties thwarted the Red Devils. Now, I fully understand that some Londoners (who have never visited Manchester) may see these missed chances as an injustice.
But look at it this way, if it happened to United every game for the rest of the season, it might just balance out all of the dodgy decisions they've received since the dawn of the Premier League. That's life in the lower reaches Sir Alec, better get used to it.
---
Email Matt with any of your comments to matthewamer@yahoo.co.uk