December 21 2004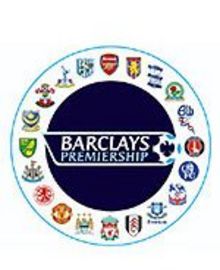 And so it came to pass that in the year 2004, in the land of Middlesbrough, Joseph (Desiree Job) could find no place in a first team, by Matt Amer.
Unhappy at the current state of affairs at the Riverside, the lowly striker went knocking on other doors, but always got the same reply: "We have no room left in our first team for you." Thankfully, the kindly boss at Boro took pity on him and answered "We have no room in our first team, but there is space on our bench.
"There you will find it warm and dry, and you will be safe." Joseph, although he was a little bit miffed about not getting a starting spot, agreed. This was lucky, as he came off that very same bench to score the second goal in Middlesbrough's 3-0 win over Aston 'Top Six Side' Villa.
The Brummies, for their part, had an Angel in their team who, for good measure, had his flowing locks wrapped in swathing bands to stop them flying in his face. It's a slightly mixed up image, I know, but then Juan Pablo is a slightly mixed up Angel.
David O'Leary hoped the Angel would bring good news and glad tidings of a man sent to stop Villa's slip from their top six position.
Instead it seems that he was more interested in looking after Joseph and, through his own poor finishing, making Jo look like a quality striker. To that end, Angel was a success, as after Saturday's performance and well taken goal, Joseph might find himself getting a stable position in the side.
Three wise men who have come to the Premiership from afar were all led to glory by their shining stars this weekend.
Jose Mourinho's 'formerly as dull as particularly uninteresting ditchwater, now more electrifying than badly wired Christmas lights' Chelsea, notched up four goals for the sixth time in nine games on their way to beating Norwich.
Unsurprisingly Mourinho, complete with immaculate complexion, saw shots from Duff, Robben and Lampard hit the back of the net. More surprisingly, the crowd saw Scott Parker on the pitch. Most Chelsea fans had forgotten he even played for them.
Sol Campbell shone brightly for Arsene Wenger at Fratton Park. While everyone was expecting Henry, Pires or Van Persie to lead the way, it was the big centre back who strode forward and dispatched a Christmas cracker of a shot past Pompey stopper Ashdown to put Arsenal back into second.
The other half of North London will also be having a very Jol-ly yuletide following their game with Southampton. Possibly not a fully paid up member of the 'wise men from afar' club just yet, Martin Jol surely will be if he can make perennial underachievers Spurs win something.
On Saturday's display, that is more than possible, especially with shooting star Jermaine Defoe up front. The diminutive striker scored a hat-trick and remembered to keep his shirt on while celebrating. Some claim he is learning and maturing. Having been outside myself on Saturday, it was probably just too cold to get naked.
While the wise men were happy with their good news, the Shepherd – Freddie, the Newcastle Chairman – was not as overjoyed with his. Having gone a goal up through Patrick Kluivert, Newcastle's own little donkey Titus Bramble managed to slot home an equaliser for Liverpool, before watching in awe as Mellor and Baros scored another couple. It is a pretty fair bet that while Shepherd watched from his box that night, glory certainly did not shine around.
And so to the Christmas miracle at St Andrew's where blind men scored – Clinton Morrison decided not to watch the play for a while because of an eye complaint before realising he should look like he was doing something and somehow ended up scoring – and the lame were made to walk – okay, so I don't definitely know that Darren Anderton was injured, but it is always a shock to see him actually on the pitch.
As a little Christmas present to anyone who may get drawn into the relegation battle, Birmingham's win means West Brom are bottom at Christmas. If tradition is to be believed they will therefore be relegated, meaning there are now only two other relegation spots to worry about.
Of course the most important event of the weekend was the coming of a new king. Even though Palace lost at Old Trafford, Gabor Kiraly emerged as a king/legend/leader in the making.
Whether it was the casual nature of his penalty save which started with his hands behind his back, the ability to parry the ball with almost any part of his anatomy, or just an aura of greatness that surrounds him, there are murmurs among the Palace faithful that we may finally have found a man worthy to stand in Nigel Martyn's boots. Anyone else asked for grey pyjamas for Christmas?
With Christmas in mind and an indifferent patch of form hopefully behind us, I end on the philosophical words of Noddy Holder: So here it is, Merry Christmas, everybody's having fun. Look to the future now, its only just begun.
---
Email Matt with any of your comments to matthewamer@yahoo.co.uk