January 9 2005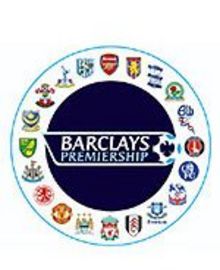 Roll up, Roll up, it is the January sales!! It's that time of year when people go out and spend money on items in the shops which are half the price than in December but still not worth what you pay for it! writes Simon Pophale.
Football can be no different, so with this in mind I bring you the round up of this week's transfer window activity. Harry Redknapp is doing a makeover job at Southampton, with his usual effort of wheeling and dealing.
His first major action was to sell James Beattie to Everton to bring in the money, with which to strengthen. True to form, it has only taken him a few days before getting Callum Davenport on loan from Spurs and signing his own son, Jamie (well if it worked for Brian Clough, then....) on a free transfer also from Tottenham.
With Leandre Griffit, Alan Blayney and Yoann Folly going out to Championship clubs, it's all change and more activity down the South Coast, than at a Monday Morning at Clapham Junction.
At White Hart Lane, Martin Jol has taken no time at all to replace the 2 above by getting David Limbersky on loan and Emil Hallfredsson from FH Hafnarfjordur. Currently the Iceland Player of the Year, he will be one possibly for the future. It seems that the previous regime, is slowly being dismantled.
Dismantling, is possibly what Steve Bruce would like to do to Robbie Savage, still at Birmingham but only just, the Welsh midfielder is still seeking to move away from St Andrews, to be closer to Wales. Still, Blackburn have not met the £3.5 million asking price, it looks like Savage will be left out in the cold. Bruce has also made more acquisitions to boost his flagging forward line.
With no Yorke and now no Forsell, who has returned to Chelski, Bruce went out and spent nearly £1.7 million on Njazi Kuqi and Robbie Blake. Time will tell if either will make an impression to further boost Birminghams' bid to get to those lucrative European places.
They will have to do this without Jesper Gronkjaer, whose unhappy spell there was one of the first transfers to occur, he moved to Spain to Atletico Madrid, where he will hopefully have a better time. Somehow I think that Madrid is far better than Birmingham......
Meanwhile the record transfer so far is to Newcastle, where Greame Souness is presiding over a team behaving badly. All the talent but none of the results have seen Newcastle slip to the lowly position of 12th. To arrest the leaky defence, Souness has splashed out £8 Million on Jean - Alain Boumsong from Rangers and Celestine Babayaro from Chelsea.
A lot of money indeed, but Souness only has Shola Ameobi up front who is fit at the moment, so a striker is possibly the main priority. Failing to score against West Brom, while not conceding, is almost a criminal act. Maybe it is noteworthy that Babayaro was on a free, but how much in wages????
Despite Mark Hughes not managing to acquire Robbie Savage, he has boosted his squad by buying Aaron Mokoena from Racing Genk in Belgium. Although maybe not a household name here in the UK, he is the Captain of Bafana Bafana (South Africa) so he has an International pedigree. Time will tell if he can become as important to Rovers as Lucas Radebe did for their cross Pennine rivals Leeds for so many years.
While the Blue half of Merseyside has been celebrating the arrival of James Beattie, Liverpool fans now have a new player to cheer on. Mauricio Pellegrino, formerly of Valencia, signed to the revolution at Anfield under Rafa Benitez on a free transfer.
Despite being injured for a lot of this season, Pellegrino was part of the side that got to the European Cup final and will give the Reds that much needed Euro experience, when the Champions League comes back to town in March. He may be 33 but most of Rafa's signings have worked well so far, so Reds fans will be expectant of their new comrade.
Onto the contenders for the Premiership title. While Manchester United have yet to make a foray in to the transfer market, Chelsea have boosted their ranks with Jiri Jarosik arriving from CSKA Moscow.
Surely that there has been no strange Abramovich-like dodgy deals but as he owns one club and bankrolls another, the transfer fee (if any) is likely to be a couple of barrels of Sibnefts' finest. Arsenal too have added to their squad signing little known Emmanuel Eboue from Beveren in Belgium. Arsene Wenger maybe has once again, unearthed another one for the future.......
This week however, we end in Belgium as on the 1st day of the window, our own Cedric Berthelin signed for Mons of the Belgian first division.Good Luck to the big man, who served us well, despite never being first choice.
With Ivan Kaviedes also making his way out too, after an unsuccessful loan spell, Dowie is maybe turning his attention to Dmitri Bulykin, of Dinamo Moscow. I guess like Jim Bowen, he can't beat a bit of Buly! With Marting Djetou still on trial, we might have some additions, to complement the departures. Watch this space...
So all in all, a busy week of post Christmas spending. More to come in next weeks round up!