January 18 2005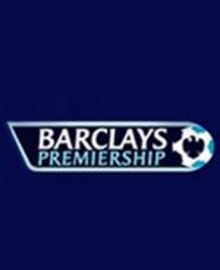 It has been a very quiet week on the transfer window front, writes Simon Pophale.
Although it did appear that this week could be summed up with a take on a childrens' nursery rhyme:
How much is that Striker, in the transfer window?
The one who takes his goals so well,
How much is that striker in the transfer window?
I do hope that striker's for sale...
Which is exactly what has happened this week in the Premiership comings and goings. First of all, Monday 10th and 3 major moves. We let Ivan Kaviedes go back to Ecuador after failing to settle. After only one start and a handful of sub appearances, he cost us in the region of £700K.
Meanwhile, the two other promoted sides added firepower to their squads. Norwich pipped us to the post to get Dean Ashton, Crewes' prolific goalscorer, with 19 goals in 22 games. Rock bottom West Bromwich Albion grabbed Kevin Campbell from Everton on a free transfer. He will need to start scoring again, if WBA are going to stay up.
Generally though, not much was going on. Middlesborough let Andrew Davies go on loan to QPR, for some 1st team experience. While, on Thursday, Simon Royce was allowed by Charlton to go to the same venue, again on loan, in order to boost their chances of getting towards the playoff spots in the Championship.
But it was strikers that were going to rule the headlines this week in the transfer window, with the long and drawn out transfer of Fernando Morientes from Real Madrid to Liverpool was concluded on Thursday and he was paraded to the media on Friday.
Costing £6.3 Million, the sense of relief in SE25 could be heard far and wide as now, AJ seems to be going nowhere. Indeed, he did state this in the papers on Friday morning, so we may well be able to breathe a sigh of relief on that front. Wayne Routledges' refusal to sign a new contract made all the headlines for the wrong reasons, but as yet no-one came in for him this week.
Friday, and maybe the biggest shock of the week came to pass as Real Madrid wasted no time in spending some of that Morientes money by going back to Merseyside, this time the Blue half though, in snatching Thomas Gravesen fro £2.4 Million from Everton.
As we Palace fans can attest to, he ran the game at Selhurst back in August and was looking to have been one of the players of the season down at Goodison. We saw how well Everton coped with the loss of Wayne Rooney, this will be an even bigger test now.
Still with Moyes having signed James Beattie as reported last week, now he will need to forage again, to replace the talismanic Gravesen, whose performances has been one of the main reasons why Everton are, currently in a European spot.
Finally, Kasey Keller moved from Tottenham to Borussia Monchengaldbach on a free transfer on Saturday. Out of favour at White Hart Lane and with Robinson and Fulop ahead of him in the pecking order, he clearly felt it was time to leave.
After his performance against us earlier in the season, as he went on loan to Southampton and did no bad job in getting them a point, I for one am glad that he wont be placing any more spanners in our survival bid.
More to come this week no doubt...