February 2 2005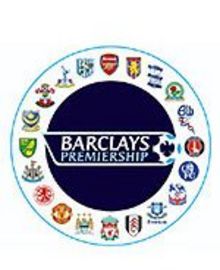 Matt Moore discusses the merits of the transfer window.
In the wake of Chelsea announcing record pre tax losses for a football club of £88 million pounds for the last financial year - in the process spending £175m on new players and increasing their annual payroll to £115m - it is apt that we should find ourselves beginning the week with the annual transfer scramble that is deadline day
By midnight on the January 31 the 20 Premiership managers will have to settle with the squads they possess to carry them through to the end of the season.
Whilst most Premiership managers do not have the ability to spend £175m building a championship winning side in much the same way myself and many others pick their Fantasy Football sides at the beginning of the season, this is not a problem that faces Jose Mourinho.
It is becoming increasingly apparent that the Premiership title can, and will be bought, much to the delight of the blue side of West London.
Even the fantastic Arsenal side that went the whole of last season unbeaten and the Manchester United side that dominated the 90ís are finding that they cannot compete with Abramovichís millions. It is often quoted that money talks, but money has a new string to its bow, not only can it talk but it can win football matches too.
Of course, throwing money at clubs does not guarantee long-term success.
Blackburn allegedly bought the title in 1996 and have failed to live up to expectations ever since, and we all know what happened to Leeds, £7.5 million for Seth Johnson anybody?!
Money needs to be spent wisely and this is where good management comes in. This is again where Chelsea appear to have succeeded with Mourinho and it is imperative the manager makes good transfer dealings. At no time is this more important than on transfer deadline day.
The jury is still out on whether the transfer window is a good system or not. Supporters of the window argue that it reduces crippling spending and allows younger academy players to progress when first team players are out injured, since managers cannot go out and buy a quick fix outside of the window.
However sceptics will argue that by having a window prices are inflated as only a small number of players become available with different clubs all competing for the handful of available players and having to clinch deals by a set deadline. Should one club be prepared to pay slightly more than another this increases the value of that player and a bidding war commences.
Regardless of its pros and cons it appears the window is here to stay, and ultimately it is the managers who will live and die by their transfer decisions. Dealings made in this last week leading up to the deadline will doubtless affect the outcome come the end of the season.
It remains to be seen who will be the winners and the losers, but I canít say that I envy the people who have to make these decisions.
I think Iíll stick to my Fantasy Football game, at least if my players arenít performing I can transfer them out of my team, whatís more it costs me nothing and I donít have to worry about the transfer window closing. However even in my ĎFantasyí game my spending is restricted to £50m. Chelsea must be operating in realms beyond that of fantasy!