February 8 2005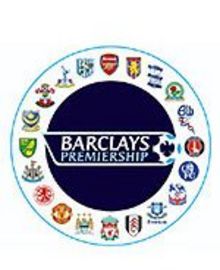 Football managers generally fall into one of two style categories – the tracksuit wearers or the suit wearers, writes Matt Amer.
Whether this has any effect on their ability, I don't know. But don't be surprised this year to see Ian Dowie sporting a leather flying cap, bomber jacket and 'fly-away' white scarf; this is just the appropriate dress for a relegation dogfight.
My ignorance on the origins of this favourite punditry phrase is on a par with my ignorance of astrophysics, which probably reflects on the poor range of classes taught in schools these days, but I'm guessing it did not come from anyone who had ever taken on a squadron of bloodthirsty enemy airmen with only a rusty machine gun for company. Still, there do seem to be a few - non life threatening - similarities.
As you casually flew around in your Sopwith Camel, or similarly fashionable bi-plane, gazing at the glorious surroundings of the country below, I imagine it would be hard not to harbour a sense of fear, nagging like a fiancée on a cleaning frenzy, that an attack could come at you at any time and from any angle. You never know who is suddenly going to get involved.
This weekend there was much the same feeling in the lower reaches of the Premiership, as Delia's food-loving Canaries snatched a victory over the Baggies and saw themselves leap-frog Southampton to sit just two points behind Palace.
West Brom couldn't have done their homework on the East Anglian outfit as, like a few Premiership clubs before them, they spent far too much energy worrying about the Norwich strikers.
I don't think I am giving too much away by pointing out that Leon McKenzie, Matt Svensson and, so far, Dean Ashton, haven't scored many of Norwich's goals – they all come from surprise attacks from midfielders and defenders.
The cunning, underhanded tricks of a dogfight were there to be seen in Norwich's opener. The wily so-and-sos - who must have a degree in sneakiness - put one of their own men on the West Brom post at a set piece, convincing the gullible Blackcountrymen that there was no need for a man of their own.
The slow-witted Brian Robson couldn't see through their cunning plan and Russell Hoult, probably expecting the ball to be cleared by his bright-yellow-wearing colleague, didn't even get within touching distance of the not-too-difficult-to-catch shot.
So, to stay alive in a dogfight, beware attacks from unexpected angles and cunning trickery. But also beware those with a reputation for getting involved and getting away with it time after time.
Manfred von Richthofen, the Red Baron, had over 80 dogfight victories in his flying career, at a time when a mere 20 guaranteed you legendary status. The mere sight of him in the air would strike fear into the enemy's heart – he knew how to win.
Southampton have been in almost as many dogfights as the Red Baron, and have escaped unscathed time and time again. Not only that, but with Harry Redknapp at the helm they have a manager who has spent most of his managerial life scrapping around the lower reaches of the Premiership.
Slowly but surely they are turning into a side to be watched carefully, if not feared, picking up a point this weekend against Everton. They could even have won, if the one man on their side whose head can be in the clouds while his feet are still firmly on the floor, Peter Crouch, had decided that ensuring victory was more important than individual glory.
Instead, his tame, last minute effort, picked up by Nigel Martyn, gave Everton one last chance to launch an attack, and Marcus Bent scored. While Southampton's line is led by Crouch, their threat comes from the air, but they aren't guaranteed of winning a dogfight.
The last rule for finishing a dogfight alive, as Biggles would be happy to explain if he was real and interested in football, is that you can't waste your shots; you might not have time to take a second. If you don't put your man down, he'll put you down. On the basis of this weekend's performance, this is a rule Palace need to learn… fast.
It looked like 'one of those days' as every attempt on goal seemed to go effortlessly wide, high or into Jaaskelainen's outstretched hands.
At least four attempts seemed harder to miss than get on target, yet still some force of nature pulled them the wrong side of the posts. If Palace make those shots count, the dogfight could be won. If they don't, it gives someone else the opportunity to shoot us down.
Away from the flying bullets at the bottom, Tottenham have a new legend in two-goal-debut-hero Egyptian striker Mido. The only worry is that he is already getting homesick and keeps asking for his mummy. England left back Ashley Cole celebrated with a goal after starting a new, posh, West London plumbing business; he's going to call it Tapped Up Of Chelsea.
And new Birmingham striker Walter Pandiani not only didn't want to play for Birmingham, but also signed after the deadline. Anyone else think he stalled so that they'd have to send him back? "Could I just have a bit more time to think Mr Bruce?"
---
Email Matt with any of your comments to matthewamer@yahoo.co.uk