December 21 2000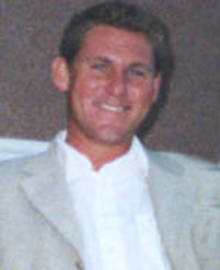 Simon Jordan believes his club will make it to the Worthington Cup final despite facing Premier League Liverpool in the semi-final.
The semi-final is being played over two legs so Palace have the tough task of getting a result at Anfield.
Liverpool are of course favourites to win the tie but Jordan is confident that the Eagles have a good chance of beating the Reds.
Jordan commented: "No-one at this club was surprised that we beat Sunderland in the quarter-final and we won't be surprised if we beat Liverpool.
"For a long time people have laughed about Palace, but we are changing that perception. If we play well against Liverpool we will beat them, it's as simple as that."
Finnish striker Mikael Forssell shares his chairman's thoughts. He added that he is looking foward to play against his fellow countryman Sami Hyypia and he says that he will score at least one goal.
Forssell said: "We have a good chance against Liverpool and it's special because I get to play against Sami Hyypiä. I'm going to twist and turn him and score against him!
"I'm in the semi-finals of a major cup competition with Crystal Palace and Chelsea haven't done anything so far this season. We've got a great chance in the Worthington Cup semi-finals against Liverpool and we could even reach the play-offs.
"I don't know what will happen at the end of the season. I'm just happy playing at the moment."