April 4 2005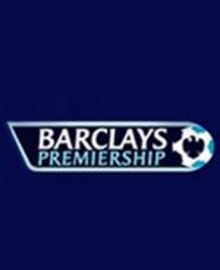 Newcastle's Kieron Dyer and Lee Bowyer may have misunderstood last week's Premiership Parade, as their own version of fighting spirit was all too obvious at the weekend, writes Matt Amer.
If we're honest, most of us are quite entertained when on-pitch passions escalate into a 'handbags at dawn' situation, especially if the match is a bit dull anyway. But to see two team-mates going at it is quite ridiculous.
No-one knows yet why Dyer repeatedly refused to pass to Bowyer – maybe he was of the opinion that lovely, cuddly Lee is nothing more than an overpaid thug who no-one in the football world (not even his own team's fans) likes; or maybe there was an altogether more personal motive.
What ever it was, it was enough to enrage Bowyer. Still, being within five yards of the former Charlton man is usually enough to bring on the red mist.
Maybe these two will get the Bellamy treatment. I'm not suggesting they should spend an inordinate amount of time hiding in shrubbery watching mating rituals a la bearded wonder David – though it worked for Stan Collymore – rather that they will 'never play for Newcastle again'.
Surely their actions have done as much damage to the club as the much-hated Welshman's. Yet you get the feeling that Dyer, if not Bowyer, will get away with it without even having to pawn some of his bling to pay off a fine.
More exciting that the punch-up though, were the antics of Magpie's sub Steven Taylor who, with Shay Given already beaten, saved a Darius Vassell shot with his outstretched arm. His attempts to avoid a red card, which involved arcing his back, grimacing, rolling around and clutching his side as though he had been beaten by an over-excited riot cop or received a kidney punch from an elephant, were reminiscent of a Shakespearean death scene.
It was poorly timed really, what with award season having just passed, but he was given an early bath for his troubles. Alan Shearer also did something important this week, but it's slipped my mind in all the excitement!
With Newcastle diverting attention away from the bottom, West Brom's mini-revival may have gone unnoticed by all but Palace fans. Brian Robson's Baggies have now got three wins from four games and are level on points with Southampton, one place above the Eagles.
Although statistics are the numbers of the devil and can be twisted to prove almost any point, it is interesting to see that West Brom, playing a hopeful top four team, had four shots on target, four off and won 1-0.
Palace, playing a hopeful top six side lacking form, had thirteen shots on target, ten off and didn't register a goal. Whether it's luck, a clinical edge or fight, Palace need to capitalise on those chances if we are to make 17th place our own.
The weekend's upside is that of the bottom sides, only West Brom registered a win. Norwich were again lacking as Henry scored with six defenders around him before going on to claim his second hat-trick in successive home games.
The Canaries, though, did manage their first away goal in nearly eight hours when Lehmann cleared unconvincingly and Huckerby punished him. There have also been rumours in recent weeks that the Canaries will fly the Carrow Road nest at the end of the season and move into Delia's new stadium: Letsby Avenue.
Southampton were also on the receiving end of a top three drubbing, with Chelsea their victors. I mocked Chelsea at the start of the season for playing dull, unattractive football.
Their third goal at the weekend, engineered from a loose Saint's pass picked up by Makalele involved just nine touches of the ball and only one and two touch passes. They may have had money to spend, but when they play football like that, who can complain? Especially if they're beating Harry's Saints.
The Saint's south coast rivals Portsmouth are also in freefall, having now lost eight from ten. Even a double penalty save at the end of the first half wasn't enough to keep them in the game. Pompey defenders De Zeeuw and Primus were clearly in charitable mood, basically playing in Fulham's strikers on two occasions to secure a much needed three points.
If Palace, Southampton and West Brom keep up the fight, it looks more and more likely that Portsmouth could well be looking the Premiership trapdoor square in the face… if that analogy is even possible.
Elsewhere, Kevin Keegan's least astute signing, John Macken, was unable to score from a handful of gilt-edged chances. If he had, Stuart Pearce would have got his first win as Man City manager, and possibly gone a step further to securing the full-time post. He seems to have modelled himself on Ian Dowie – onto only does he grimace a lot, he also uses a very similar punch celebration to the great one.
Steve Finnan wins this week's prize for most valuable defender, purely for his goal line contributions. Liverpool's Irish fullback cleared of his line on three occasions against Bolton, without ever having to pretend he was having a seizure.
And spare a thought for little Jermaine Pennant. He has to be tagged while playing for Birmingham so that the law enforcement community know his every move. Now forgive me for pointing out the obvious, but if he is making Tottenham's Edman look stupid for 90 minutes, I'd say it's pretty clear where he is.
---
Email Matt with any of your comments to matthewamer@yahoo.co.uk