April 22 2005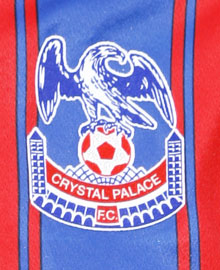 Only Crystal Palace fans would celebrate scraping a point at home to the bottom of the league team with the same passion of a cup final win, writes Neil McSteen.
But that's how it is at the bottom of the Premiership.
A must-win game it may have been against Norwich but we are still alive and hanging on.
Iain Dowie is still on to work his second miracle in successive seasons; taking us up and then keeping us up.
Crucially, the team spirit that has been lacking in recent weeks appears to be back.
Contract talks, personal gripes and transfer rumours were put on the back burner to concentrate on the matter in hand: staying up.
West Brom and Norwich's Lazarus-like resurrections, together with Southampton's much appreciated capitulation to Aston Villa have turned the relegation battle into a true four horse race.
Pompey, Blackburn and Fulham may be back markers getting in the way but the end of this particular marathon is in sight, and it's in our hands.
We can, and will, get out of this.
* Congratulations to Andrew from the Palace press office on completing his first London Marathon on Sunday.
And to the bloke who ran with a Palace flag strapped to his back!