May 26 2005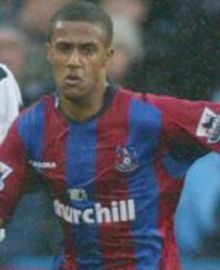 Simon Jordan has accused Spurs of unsettling Wayne Routledge and warned they will not get him on the cheap.
Routledge is out of contract but Palace will get a compensation fee, to be decided by a tribunal in the summer, as the player is under 24.
Spurs have already tabled two bids for Routledge and reports suggest the 20-year-old has already been sold to the North London club.
But Jordan said: "Wayne has not been sold and no deal has been struck. Tottenham have decided to play hard-ball and signed him on a pre-contract agreement.
"They have handled it very badly and they are guilty of unsettling and disturbing the player. Tottenham were not prepared to come and see me to do the job properly and agree a proper fee. They can forget about getting him for £2m.
"All I can say is: 'We'll see you at the tribunal'.
"I don't know when it will be but we want a lot more than they have been prepared to offer. I'm not sad to see Wayne go because I only want players who want to play for this club."