January 4 2001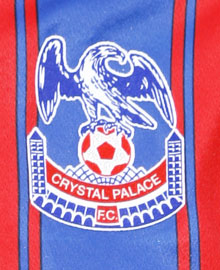 Palace midfielder JAMIE POLLOCK could be leaving the club after a dispute with manager Alan Smith last weekend. The former Manchester City player appears to be upset after Smith dropped him from the squad that traveled to QPR last week.
POLLOCK and Smith are set to have talks about the midfielder's future at the club.
POLLOCK, who was signed for a fee of £750,000 at the start of the season and became very popular with the fans in a short time, might have to leave the club if he and the manager don't clear the air.
It's not a secret that Alan Smith is keen on signing more players but can't really afford to lose an experienced player like POLLOCK at the moment.
Also today, Crystal Palace have announced that tickets for the Worthington Cup semi-final with Liverpool on Wednesday 10th January are selling fast and there are only a limited number of seats left.
There are only tickets left for the Arthur Waite stand with restricted view. Normal league prices apply for adults, with concessions at £5.