July 19 2005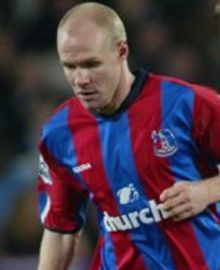 Former defender Gary O'Reilly reckons Palace can still get promoted to the Premiership - even if Andy Johnson leaves.
And O'Reilly, who played for the Eagles between 1986-90 and works as a match summariser for BBC London, says Johnson should only be sold if the price is right.
He said: "A player like Andrew Johnson is vital to any club. It is like Wayne Rooney is to Manchester United.
"But even if he leaves, I still think there is a great deal of strength in the squad, enough at least to make the play-offs and possibly to go up automatically.
"That they have been able to retain Andrew so far is a major success, and with him automatic promotion is a definite objective.
"I identify with what Johnson is trying to achieve [by wanting to leave], and I agree with the chairman's sentiments [wanting him to stay].
"But if nobody makes a bid the club accepts, Johnson will stay a Palace player - that is the only way it can be."