January 10 2001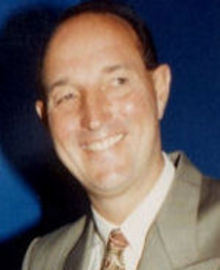 Alan Smith speaks about tonight's Worthington Cup tie against Liverpool and about the club's Cup history.
He is determined to get a good result against Liverpool.
He said: "This competition is very important for the status of this club.
"Ever since I've known this club it's never done anything. It always threatens to do something, and it would be nice for once if we could achieve something as a football club.
"We have a horrible habit of shooting ourselves in the foot and in 1990 the year we got to the FA Cup final, we had the best team ever here, I think - before egos, money and agents got in the way and that team got wrecked.
"Ian Wright wanted to go to Arsenal; Geoff Thomas wanted to join Blackburn - and there was a knock-on effect of people wanting to leave.
"At the time the chairman thought it would be easier to sell them, get the money and we could replace them easily. But we replaced Ian Wright with Marco Gabbiadini and started to sign inferior players.
"Once you get success it's amazing how people alter. Again when I was here as manager in 1994 there were two egos - me and the chairman - and there is only one who is going to win.
"In 1994 with the Premiership team we had Gareth Southgate, John Salako, Chris Coleman, Nigel Marytn and Chris Armstrong - but we again managed to self-destruct."
Eagles youngster Mikael Forssell fears his fellow countryman Jari Litmanen who recently joined Liverpool and might make his debut for The Reds tonight.
Forssell said: "He has fantastic touch and vision on the pitch and he can feed Heskey, Owen and Fowler. He is going to be a big asset for them for the whole of the season.
"He is the greatest player Finland has ever had. He played at Ajax for seven years and won the European Cup with them and then went to Barcelona."