October 5 2005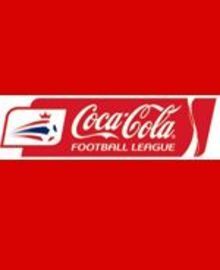 Cast your minds back 12 months; it took until October for us to get our first Premiership win, writes Simon Pophale.
From there, we got our only away win all season, at Birmingham and we took an impressive 9 points from 12.
At Loftus Road, we managed to win only our 2nd away game since St Andrews and possibly saw the beginning of our challenge for this league title in earnest.
It has been a labour of love for all of us hardy followers of our beloved side, from Manchester to Newcastle, or even Fulham to Chelsea, no matter the distance we still failed to get anything away from home other than the odd point.
Well those days are well and truly over as when Iain Dowies' team took to the field at QPR, it was a different performance which the traveling hordes were greeted with.
How it was greeted too, with non-stop chanting and energy in the School end, which was transmitted onto the team as the first half began. Despite a slow opening, we managed to conjure up the first real scoring chance and when it came along, there was no doubting the quality of it.
Dougie Freedman, who has grasped his first team chance with both hands set Clinton Morrison away on the left and his cross was met with a volley from Marco Reich which Simon Royce did not even see, until it was in the back of the net.
Three minutes later, Morrison was again the architect as his run was stopped by TOMmy Doherty and Reich smacked a pinpoint effort around a crumbling defensive wall for his 2nd of the game. It was the first goal direct from a free kick scored for a long long time (Ben Watson against Millwall anyone?) and it put us in the driving seat.
But, as we have proved so often, taking the lead is not tantamount to a comfortable win as on 19 minutes, Lee Cook fed Lloyd Dyer and he turned Hall inside out before crossing for Ainsworth to get QPR back within 1.
From there, the half slowly became a midfield battle, with QPR holding sway as without an Aki or a Hughes to break up play, Ward and Hall were becoming increasingly more under threat.
QPR were trying to expose our weakness on the left, as Boyce was constantly being placed on the wrong foot and we were left to counter on the break. Had McAnuffs' run on 42 minutes yielded a goal, it would have put us out of sight.
But QPR are nothing if not resilient and despite a blatant push from Hall on Furlong right on the 45 minute mark, they still couldn't make it count. The 2nd half went much in a similar vein as we played on the break and Morrison had the first chance of the half as after being set up by McAnuff dragged his shot wide.
QPR had more possession but couldn't make any real scoring positions as Gabor Kiraly was rarely called into action. 2 – 1 is always going to be a nervy scoreline so as Borrowdale broke down on the left and Royce could only parry his shot onto the onrushing SOARES, who finished the easiest of opportunities, the thousands of us who had turned up knew we would be going home happy.
The Dowie punch at the end showed just how much it meant to him. I'm sure Ian Holloway will look back at the day he let Dowie go and wonder what he might have achieved had he kept him on.
7th place is a springboard now from which we can launch a promotion bid. The away hoodoo is over and things are looking up.
And it is only 2 weeks 'till Brighton. Bring it on!