December 12 2005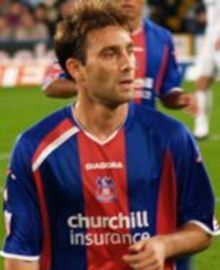 Marco Reich has praised the surgeon who has given him a chance to earn a new deal with Crystal Palace.
The 27-year-old underwent revolutionary hernia treatment by Dr Ulrike Muschaweck in Munich last week.
It was the same surgeon used by Alan Shearer and Reich should make a dramatic return to the Eagles first team fold at Plymouth this week.
His three-month contract expires on December 22 and Reich, who has four goals in nine starts, hopes he can agree a new contract with Palace now he is fit again.
"Dr Muschaweck said I can play full contact sport again after only eight days," he said. "I wasn't surprised I recovered so quickly - it was a German doctor after all. It is important because I am trying to earn a contract.
"They have been doing the surgery for about 10 years and have done about 1,500 operations and try to make the recovery quicker than the normal six weeks off. Most footballers in Germany go to see this specialist.
"Palace have made me an offer and we are discussing it. My current deal runs out on December 22 so there is only a few days. I hope I can sign a contract here at Palace. I am happy here. I like it here, have settled well and have played alright.
"I want to achieve something with the club and I hope I can stay here. I did worry about it when I was injured because it is my job, but I was lucky it was only a small injury."