January 18 2001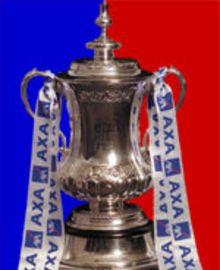 Alan Smith has refused to put the blame on Neil Ruddock for his side's FA Cup third round replay defeat on Wednesday.
Neil Ruddock, who replaced the injured Fan Zhiyi at the start of the 2nd half, was at fault when he missed a long ball from keeper Sorensen of Sunderland which enabled Kevin Phillips to score.
However, Smith refused to blame his veteran defender. He said that Ruddock was old enough and experienced enough to admit when he made a mistake, which he did.
He said: "We're disappointed but not downhearted. Sunderland are second in the Premiership yet we've played them three times and they haven't beaten us in 90 minutes.
"Tactically we were good but even the best manager in the world can't stop ball bouncing over the defender's head and someone else running on to it to score."