February 24 2006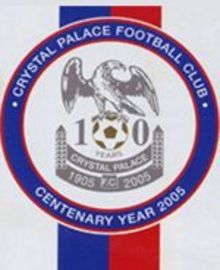 …I would be loaded! Yet again, even just listening to the Millwall game on the radio, you knew and would have bet your house…well maybe not your house, that we would concede in the last couple of minutes, writes Chris Elliott.
Living in Australia I'm a long way from the Den but the smell of an equaliser was still ever present in my nasal pallet.
For many years I went to see many Palace games, however due to heographical challenges I cannot go anymore.
My remaining piece of loyalty to the Red and Blue is that I stay up until 4am every Saturday to listen to the game on Palace Radio, and was again last night treated to two points lost to a side staring into the monocle of Div 3.
Wouldn't it be nice if one day we could be the team to score in the last minute? I'll just let that fantasy sink in with you for a moment.
I would personally love to see a statistic of all teams to see which team has leaked the most goals in a) Injury time in first half b) Last 5 minutes of full time c) Within 2 minutes of us scoring – we must be right up there with the best….sorry, the worst of them.
If a football match was 85 minutes long, last year we wouldn't only have stayed in the Premiership, we would probably be in Europe! So what is the issue, why do Palace do this? Not just this squad, we've been doing it for years. By the way those thinking I'm just about to write the answer, sorry to disappoint, I don't have one.
Again we struggle against teams well below our (potential) standard due to what seems to be a lack of grit, passion and leadership – sadly things you cannot buy. We would have to be the Football equivalent of Tim Henman, or "Tiger" Tim as someone who has obviously never been to a Zoo named him.
No Guts, no courage, no nouse, no leadership, no maniacal will to win. The obvious retort to this is "We haven't been playing well and we are still Fifth, so imagine if we can go on a run now". The only problem I have is that when it comes to Palace, I always seem to be imagining.
---
Feel like writing about a current Crystal Palace issue? Email it to us and we'll publish your words for Eagles around the world to read.