July 3 2006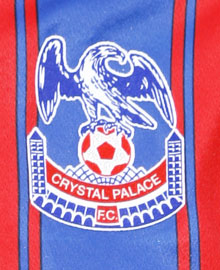 Palace have signed defender Leon Cort for £1.25 million from Hull City.
The 26-year-old defender put pen to paper on Friday on a three-year deal.
Cort was delighted with the move, which sees him move back near his family.
"It's a big move for me because I was settled at Hull, but to come back down to my family means everyone is so happy for me," said Cort.
"I'm delighted, because it's just 10 minutes away from my house and I want to reward the manager and just get on with the games now.
"I had some good times at Hull, but you can't pass things like this up and when I first found out about it I wanted to go straight away and take the opportunity."
Taylor was equally delighted with capturing his first player in his new role as Palace manager.
"I'm very pleased and I think Leon Cort is a great replacement for Fitz Hall," he said.
"He's been a very reliable player at Hull for two years and wins every header, is a great defender and a good pro."