July 23 2006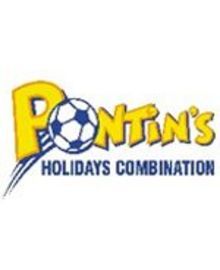 The Palace reserves will be playing in the Pontins Holiday Combination League this season.
The reserves played in the Barclays Premier Reserve League South for two seasons and finished mid table last season, however they have now returned to the league which features QPR, Brighton and Millwall.
All reserve home fixtures this season will be played at Bromley FC's Hayes Lane ground.
The full fixtures list is as follows: -
Wed 16 August, Aldershot Town (H)
Wed 30 August, Brighton & Hove Albion (A)
Wed 20 September, Wycombe Wanderesrs (A)
Wed 3 October, Southampton (A)
Wed 10 October, Queens Park Rangers (H)
Wed 15 November, Millwall (H)
Wed 13 December, Aldershot Town (A)
Wed 24 January, Bournemouth (H)
Tue 6 February, Queens Park Rangers (A)
Wed 21 February, Wycombe Wanderers (H)
Tue 6 March, Bournemouth (A)
Wed 21 March, Brighton & Hove Albion (H)
Wed 11 April, Southampton (H)
Tue 24 April, Millwall (A)