July 29 2006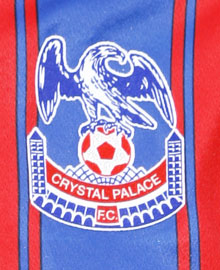 Carl Fletcher has joined Palace from West Ham for £400,000.
The 26-year-old Welsh international midfielder is Peter Taylor's fifth signing since joining the club.
He played over 50 times for West Ham including the classic FA Cup Final last season when the Hammers narrowly lost out to Liverpool.
Fletcher first made a name for himself at Bournemouth, coming through the youth ranks, and played over 200 games for the Cherries.
Fletcher, in his first interview since becoming an Eagle, stated he has come to Palace to play in the Premiership.
"As with any player, you want to play in the highest division you can, and I've come here not to play in the Championship, but to play in the Premiership," he told the official Palace website.
"It's going to be a tough season, the Championship is one of the hardest leagues to get out of but with the top quality squad and the management team we have here, I think anything is possible really."
"I don't take anything for granted," he said. "I'm not just going to come in here and walk straight into the team, I know I've got to work hard each and every day in training to try and earn my place. So I'm going to come here, work hard and try my best.
"I'm really looking forward to the start of the season. There is only so many times you can run around a pitch.
"It's nice to actually get started, get some rewards, good performances and get points on the board. It will be a great challenge for us this season and it's something to look forward to."
Fletcher has so far made 11 appearances for his country.