August 31 2006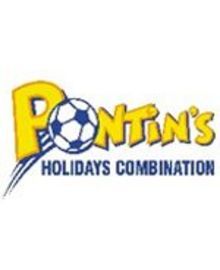 Palace reserves slumped to a 3-0 defeat at the hands of arch-rivals Brighton.
Kit Symons' line-up featured Julian Speroni, Tommy Black and Marco Reich who are all bidding for first team action this season.
Charlie Sheringham had Palace's first chance early on, but his effort was saved by Brighton keeper Chris Winterton.
Chances were hard to come by after that, until shortly before half time when Guy Butters and Tommy Elphick both hit the bar from a corner, and Tommy Fraser tapped in from close range.
Doug Loft put Brighton further ahead before the whistle with a shot from 12 yards.
After the break Palace attempted to reduce the deficit, but couldn't put the ball into the net. Marco Reich came closest with a free-kick which struck the crossbar.
As time was running out, Brighton got their third of the match through Loft again who rounded Speroni after collecting a through-ball from Fraser.
Brighton: Winterton, Breach (Bryant), Elphick, Butters (Cobbs), Rents; Frutos, Chamberlain, Fraser, Loft, Kazim-Richards (Martin), Robinson
Subs not used: Keeley, Louis.
Palace: Speroni, Pilgrim, Fray, Swaibu, Hall, Black, Starkey, Spence, Reich, Sheringham, Kudjodji (Dayton)
Subs not used: Wilkinson, Carrolan, J Hughes, T Lyons.