October 16 2006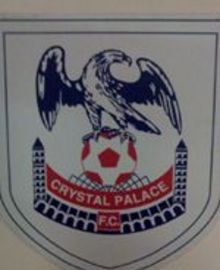 Despite now owning our own home, we were unable to celebrate with a victory as we lost out by 2-1 against league leaders Cardiff City, writes Simon Pophale.
This was going to be no easy task, as Cardiff came to town as leaders of the division by five points and threatening to "do a Reading". We were coming to terms with the events of a week which saw the club and ground reunited and our manager having a publicised rift with Clinton Morrison, Micheal Hughes and Shefki Kuqi.
The upshot of all the unrest was that Morrison was left on the bench, Hughes was not even in the squad and Kuqi started up front with Scowcroft, a partnership which has not yet seemed to gel. TOM SOARES fought back from injury to make the bench, so Stuart Green started on the right.
Yet despite all the pomp and circumstance of our celebrations of the purchase of Selhurst Park, the achilles heel of our season so far - the slow start from kickoff, reared its ugly head again and within 90 seconds, Cardiff had already taken the lead.
Parry had worked his way down the flank and squared for Steven Thompson in the box, who in turn found in form Micheal Chopra and with Darren Ward and Gary Borrowdale nowhere near him, he cracked a volley past Kiraly from 12 yards. Cue pandemonium in the away end, while we were left to wonder why we continually give teams a head start.
Our first chance came on 9 minutes. Typically a Mark Kennedy corner caused all sorts of problems in the Cardiff penalty area and Leon Cort had a header. 4 minutes later Shefki Kuqi tried an audacious effort from fully 25 yards out, which Neil Alexander saved comfortably.
Another Kennedy corner on 20 minutes caused more panic in the Cardiff box but despite them clearing their lines, the ball came to Scowcroft on the edge of the area and he fed McAnuff whose short beat Alexander but went the wrong side of the post.
Cardiff had their chances and were nearly gifted a 2nd. Cort uncharacteristically gave the ball way to Steve Thompson but despite going 1 on 1 with Kiraly, the big Hungarian pawed away the shot to keep us in contention.
The half ebbed and flowed with Palace playing football on the floor, while Cardiff looked dangerous on the break, but were on the back foot.
But we would go into the break level after McAnuffs clever pass found Stuart Green and the former Hull player rounded Alexander and rolled the ball into the empty net. 1-1 and we were back in it.
Despite levelling 5 minutes before half time, the 2nd half began with ourselves failig to get out of the starting blocks and Parry went on a run down the right and his cross cut across the Palace penalty area but there was no-one there to finish it.
Taylor had made an enforced change at half-time, with Matt Lawrence being replaced by Mark Hudson and the change had looked to unsettle the back line, rather than pose any problems for the visitors. Five minutes later Parry was at it again, this time his cross was met by Steven Thompson but Kiraly acrobatically tipped the ball over.
As the half dragged on, the game became a midfield battle and despite us winning a few corners, we had only James Scowcrofts turn-and-shot on 64 minutes troubling Alexander at all. The longer the game went on, Cardiff looked more and more dangerous.
So it was no surprise when, 6 minutes before the end, Micheal Chopra sent a shot which flew past Kiraly but hit the post and Riccardo Scimeca followed up with a simple tap in to give Cardiff all the points and keep them top of the table.
The tale of the tape revealed that while Cardiff had only 5 shots all game, they were all on target and our forward line looked woefully inept and we never looked like getting a 2nd.
Taylor surely now must realise that playing Kuqi and Scowcroft is not a winning formula and despite all of Freedmans' forward running and trickery, we lacked punch up front. We will have a chance to get it right on Tuesday night against West Brom, but we were taught a lesson in taking chances.