October 22 2006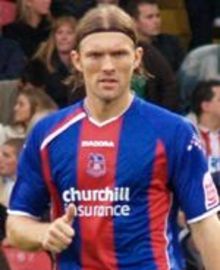 Peter Taylor claimed Palace had been robbed by the controversial penalty decision that handed Leicester a lifeline on Saturday.
Palace were leading through an early goal from TOM SOARES but Leicester drew level from the spot after Darren Ward was penalised for tugging Leicester's Elvis Hammond.
Taylor was convinced the challenge took place outside the area. But Iain Hume took advantage of referee Graham Salisbury's decision to slam in the equaliser.
"My players thought that the foul for their penalty was outside the box. If that is true then it's very disappointing. I thought it was a harsh decision anyway," fumed Taylor.
The result at least ended Palace's losing run and Taylor added: "I'm pleased because it was an improved performance.
"Leicester have just had a couple of good results so they were always going to be dangerous.
"I'm pleased with the players because we needed to get something after a couple of poor results."