January 23 2007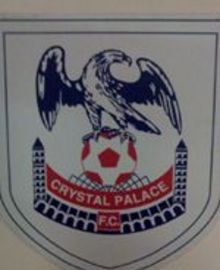 Peter Taylor has clinched the signing of Dartford winger Dave Martin for £20,000.
The Darts winger impressed Eagles boss Taylor during a recent trial and becomes his second signing of the January transfer window.
Martin, 21, has netted six times for the Darts in Ryman Division One this season and Palace fought off interest from Millwall to land the pacey left winger.
Dartford manager Tony Burman said: "Dave's still a raw talent at the moment. But by training five days a week with better players and getting the right coaching, he can become a very good player.
"I know Peter [Taylor] well and I'm sure he would develop him as a player. He's a winger, so a similar player to Peter - although Dave's a lot faster than he ever was. I think Dave could definitely do a job in the Championship - he certainly didn't look out of place when he was training with the Palace boys.
"How good, I don't know, but he could prove to be a real bargain. I just hope he gets the chance to prove himself at a higher level. Dave feels ready to make the step up, and I
agree."