February 4 2007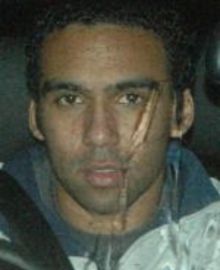 Peter Taylor is looking forward to a play-off charge after Palace moved into the top half of the table.
Palace sit in 12th place after Saturday's 2-0 win against Ipswich and, although they are still 10 points from the top six, Taylor is looking upwards.
The Eagles boss is confident his players have the quality to go on a long winning run.
He said: "We are now unbeaten in the league since December 22 which means we are on a good run and have come through some difficult games so we are pleased with how things stand at the moment.
"Even though we are still 10 points away from the play-offs I know that, with the group of players I have in the changing room, if they were to get some consecutive wins the confidence would build.
"We are very capable of putting in a run of good results which we have to do after the first half of the season."
Goals from Leon Cort and Paul Ifill put the Eagles in control before TOM SOARES was sent off in the closing stages.
Taylor said: "We didn't have the best of starts but kept going and scored the goal to get us on our way and I thought we were very professional in the manner we played after we had taken the lead."
"I was delighted for Paul Ifill to get his first goal for the club and he looked a threat during the whole of the second half.
"He needs to get match fit and the 90 minutes today will have done him the power of good."