February 21 2001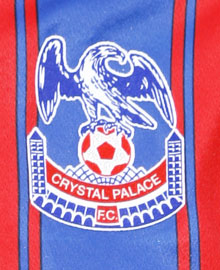 Problems are piling up for Alan Smith after two of his players saw a red card in the last two matches. JAMIE POLLOCK was sent off against Norwich on Saturday and Craig Harrison saw the red card yesterday at Barnsley.
Smith will have to deal with suspension problems next month after these two sending offs.
JAMIE POLLOCK faces a three-match suspension following his sending off for violent conduct in the home game against Norwich City.
The midfielder will probaby miss the games against Preston North End, Birmingham City and Wimbledon.
A two-match ban is imminent for defender Craig Harrison after receiving a red card against Barnsley at Oakwell on Tuesday evening.
The 23-year old ex-Middlesbrough man is set to be missing the matches against Birmingham City and Wimbledon.
Earlier this season red cards have gone out to Neil Ruddock (twice), Alex Kolinko, Hayden Mullins and Fan Zhiyi.