March 13 2007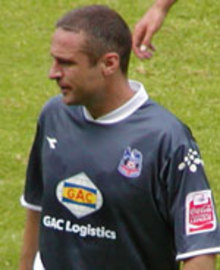 Michael Hughes has told Crystal Palace fans "I'm going nowhere".
Midfielder Hughes, 35, has recently been linked with loan moves to Coventry and Leeds after falling out of favour with boss Peter Taylor.
But the big fan favourite insists he will be staying until at least the end of the season after the loan deals fell through.
"There were four or five clubs in the Championship who wanted to do something," said Hughes.
"One or two in the top six, which was nice. It kept me going, knowing there was interest from other clubs, but nothing came of it.
"There were two concrete offers, but we didn't get over the line. But I am glad I am here at Palace and glad I am staying now. I will be here until the end of the season."