May 1 2007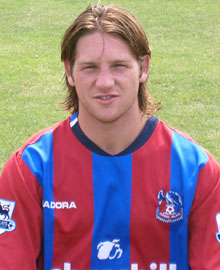 Crystal Palace reserves crashed to a 5-3 defeat at QPR in their final game of the season.
Jamie Smith put an inexperienced Eagles side in front with a 10th minute strike from Danny Granville's centre.
But the hosts equalised three minutes later through Kieron St Aimie, before taking a 2-1 lead in the 23rd minute from Stefan Bailey.
Rangers extended their advantage to 3-1 after a mix-up between keeper David Wilkinson and Moses Swaibu resulted in the Eagles defender scoring an own goal.
Bailey made it 4-1 to Rangers right on the half-time whistle, before Palace staged a second half fightback.
Within a minute of the second half, Ryan Hall volleyed home James Dayton's cross for 4-2. Then Tommy Black fired a 25-yard shot into the top corner on 63 minutes.
In the 69th minute, Rohan Ricketts increased QPR's lead to 5-3 to complete the afternoon's goal fest.
Palace: Wilkinson, Fish (Pilgrim 27) Granville (Hills 62) Hall, Swaibu, Dalhouse, Black, Smith, Kudjodji, Sweeney (Robinson 72) Dayton. Not used: Bingham, Carolan.