March 19 2001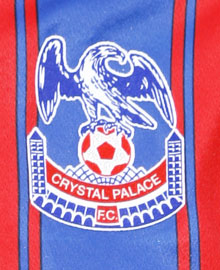 Coventry's Marc Edworthy could be next ex-Palace fan favourite to return to Selhurst Park. Alan Smith is said to be trying to re-sign Edworthy before Thursday's transfer deadline.
Alan Smith is trying avoid a nasty relegation battle and seems to have plenty of money to do so.
After signing two players last week, one of them being former Palace star David Hopkin, Smith is now said to have set his sights on former Palace fan favourite Marc Edworthy.
Edworthy was sold to Coventry City a few years ago, but he is understood to be keen a return to Selhurst Park.
Coventry boss Gordon Strachan might not be willing to sell any players because he is in a relegation battle himself.
Smith, however, is said to be prepared to offer whatever Strachan asks in a bid to strengthen his defence.