July 1 2001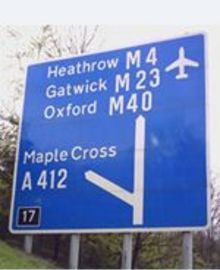 Gordon Law tells the tale of a nightmare trip, coming home from Nottingham Forest in 2000...
Four of us drove up to the Forest game in February 2000 and three of us were to stay at nearby Loughborough to make a weekend of it, while Pete the driver was going to Chester for a party after the game.
We brought a football along and had a kick-about at the service station on the way up and got to the game in good time.
We saw Palace lose the game 2-0.
After the game, Pete was going to drop us to the train station so we could make the short journey down to Loughborough. As we pulled up at the traffic lights, we saw the legendary Hooters bar. I had been telling the boys about it on the journey up there as I had read about it in One More Point fanzine.
So as we pulled up to the lights and saw it, the three of us just jumped out the car, I don't even think we said goodbye to Pete, who went on his way to Chester.
We walked in and was greeted by a stunning blonde waitress, walked inside and couldn't believe it, she wasn't the only one - there were loads of them!
We got some bargain jugs of Stella in and took in the delightful scenery along with some pretty tasty food. We were only meant to be staying for a couple, but it ended up being the whole night and we had a good time chatting to Palace and Forest fans.
When we eventually staggered out, we had to get to the train station round the corner, to get to Loughborough. It seemed like it was all locked up, so we had to scale this 12-foot fence to get on the platform. Little did we realise, but a few yards along, there was an entrance, which would have saved us a lot of sweat if we had seen it! What idiots we were.
Anyway, the train eventually came along and we got to Loughborough, where we spent the rest of the night in the student union, to have a few "purple nasties".
The next morning, we had to sort out how were getting back to London. Pete was meant to be picking us up from Loughborough on his way back from Chester or if the worst came to the worst, we could get a train or coach back.
Luckily for us, one of our student mates, Sophie was driving back to London. Trouble was, there was not enough room in the car for the three of us.
She let us squeeze in her car for a couple of junctions down the M1 and drop us off at a service station, so Pete could pick us up on his way back from Chester and drive us the rest of the way home.
Because Sophie was Blakey's mate, he could stay in the car for the whole journey back, leaving me and Andy to have to wait for Pete at the service station.
So we pulled into the service station, said our goodbyes and kept in touch with Pete on the phone to find out how long he was going to be. The problem was, we arrived earlier than expected because she was in a hurry to get back to London. "No problem" thought me and Andy.
We had the football from the journey up and the arcades in the services to keep us occupied until Pete came to collect us. I mean, there's always enough things to do to keep you busy at a service station, that's why they are there.
Me and Andy played football across the car park, dodging the HGV vehicles, for about an hour. We got bored of this and went to the arcades. After putting about £10 into the "Who wants to be a millionaire" game, we gave up and had some food in the cafe to waste more time.
But there was a problem, Pete was delayed quite heavily in Chester. He was going to be a lot later than expected and we were already a couple of hours earlier than the meeting time anyway!
What were we going to do now? We were going crazy. We had been at the services for three to four hours and were getting very narked off. Pete said he was going to be another hour or so, but there was no way we could stay there that long. We racked our brains and could not find a solution to our problem. We were stranded on a motorway!
I took a shot in the dark and thought a cab may come out to the services, if we were not too far away from a local town. I called one up from the phone book and explained to the woman on the other end of the phone where we were.
She just laughed and put the phone down. Nice one. I called another one and as luck would have it, decided to pick us up and drive us to Northampton train station. What a result.
We were finally in the land of the normality. I don't know what it is about service stations, but they have to be one of the deadest places anywhere. How could anyone spend more than half an hour at one, let alone work on one?
Anyway, using the last bit of cash between us, we got the cab to the station. We jumped on the London-bound train and got some seats in first class. We didn't get tickets and luckily no inspectors came round. As the journey went on, we were starting to believe that we may pull this little scam off and get home.
We barged through the ticket barriers at Euston and got the Tube home. Getting a free train ride home was small consolation for the hassle we had that afternoon. We eventually made it home about the same time as Pete, at about midnight.
But to say we were pissed off about the crap journey home, was a severe understatement. We were not happy bunnies. A two-hour journey home ended up taking nine! Since then I have vowed never to rely on lifts from anyone and spend as little time as possible in service stations!!