September 2 2001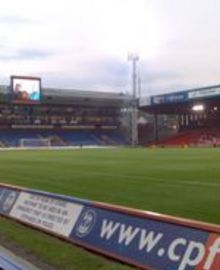 One football computer game dominated the headlines back in the early 90s, and that was Kick Off 2 by Anco Software. One of the co-writers of the game, Steve Screech, caught up with HOL to tell us about its Palace connection
Many footy fans who played computer games back in the early 90s were great fans of the Kick Off series by Anco Software. With its fast and simple gameplay it still reigns supreme even now, 11 years on. Some Palace fans may have noticed a Palace connection in the game, myself included. I tracked one of the co-creators of the game, Steve Screech to find out more.
Steve, how did the Kick Off series come about in the first place?
I had the Kick Off idea whilst I was on holiday in Ibiza back in 1987. I'd always wanted to be part of a great football game and after watching a top down footy game in the lobby of the hotel I was in, I began to formulate a plan.
How many people were involved in the making of KO2?
Well there was Dino Dini, who did the programming and refined the gameplan, then there was Steve Redpath who contributed some incidental graphics and then there was myself. I did the tactics and most of the graphics and teams etc.
How many different platforms did KO2 come out in?
Quite a few. There was Amiga, Atari ST, Spectrum, Amstrad, C 64, SNES, Megadrive & Gameboy.
Some people may remember that some of the crowd chants in the game, sounded like they were from Selhurst. Where did they come from?
I nicked them from Palace games I videoed off the telly v Blackburn and Man City at the end of the 1987-88 season.
I see, so are you a Palace fan?
Yeah! They are the boys! I've supported them since 1972-3 season. I have a season ticket in the Holmesdale. I played for the supporters' team in their undefeated 1988-89 campaign too. I also used to play for the Palace Guard teams when I was a nipper.
I used to live in Parry Road, just around the corner from the ground and my dad is also a big Palace fan, so it was a natural thing to support them really!
Is Dino Dini a Palace supporter, or was it just you who injected a Palace theme into KO2?
Dino hates football let alone the Palace, so the Palace tilt was always my doing. The names, the kits, the chants etc, even the picture of Andy Gray on the box art of KO2. There was also a tactic disc called Winning Tactics which featured a foreward by Steve Coppell.
Where did the names of the players in Kick Off 2 come from? eg S Collins, D Bishop
They were names from my Player Manager teams I had. We just ported my teams over and used them in KO2.
Did you expect KO2 to do as well as you first thought?
You can never tell how a game will be received but nobody expected it to do as well as it did.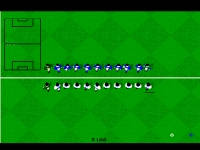 Oh the memories...
Has KO2 made you a wealthy man?
Ha! I think you'll find I got nothing except my usual weekly pay cheque for it. Dino managed to do somewhat better however!
A little bit of research recently told me that you are re-creating Kick Off again? Tell us a little bit about it...
Ultimate Kick Off is a blast from the past with updated graphics and features, but keeping true to the original playability and control systems. It's been written in association with Kick Off players from around the globe. There will be versions of it available on PC, PSX1 and PSX2 as well.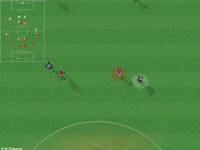 Ultimate Kickoff
Nice one! So will Palace feature in Ultimate Kickoff?
Damn right! The boys are in full effect. There is a challenge competition in the game consisting of some 213 levels. The final hurdle are the Red and Blue army team consisting of Palace Greats.
What other computer game titles have you worked on?
Other than the Kick Off/Player Manager Series, I've done a game called Cricket Captain quite a while ago and also a basketball game called Tip Off, but I'm a footy man through and through so it's mainly footy titles for me.
So who's your favourite player of all time for Palace?
Has to be Wrighty.
Lastly Steve, where do you work now?
I still work for Anco after 14 years!!
Many thanks for talking to The Holmesdale Online Steve, and good luck with the new project.
---
Ultimate Kickoff is due for release in November.
Links