March 11 2008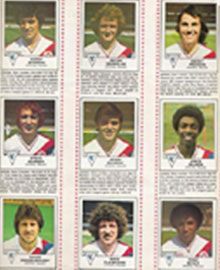 We've been up in the loft and dusted down a few player cards from the 1970/71 campaign.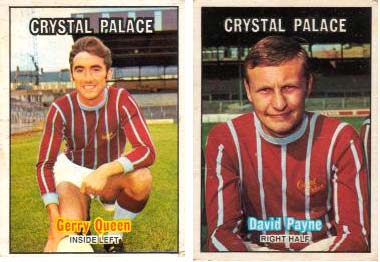 Gerry Queen inspired the famous headline "Queen in Brawl at Palace" after the Scottish centre forward was sent off in one match.
David Payne was a gritty midfielder whose performances lifted Palace to promotion to the old Division One in 1969.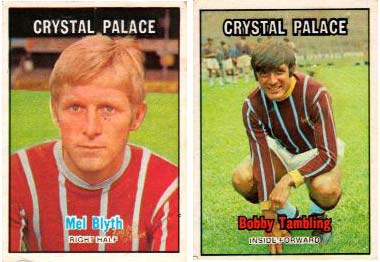 Mel Blyth was another member of the 1969 promotion winning team who was a tower of strength at the back. He scored the club's first-ever top-flight goal against Manchester United.
Bobby Tambling had won three England caps from his days at Chelsea but the striker was not as prolific with Palace.