April 3 2008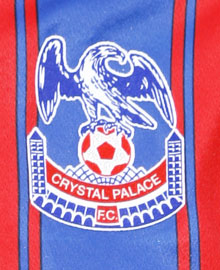 The title says it all. The top 10 things you'll never hear a Crystal Palace fan say at Selhurst Park.
1. I'm delighted to tell you that your application for the position as steward has been successful Mr Cantona.
2. Large crowds gathered at Selhurst to witness the opening of The Alan Mullery Stand...
3. What a pleasure it is to deal with such a well mannered and efficient ticket office, that telephone system really adds to the experience as well....
4. And there is a carnival atmosphere in the Whitehorse, a huge amount of noise...
5. Brighton fans will be relived after the recent merger with Crystal Palace has saved them from administration.
6. What a wonderfully run club shop you have here. The staff are SO helpful, and always know exactly what they have in stock, when new stock will be coming in, and most importantly - they're always smiling. I can't wait to shop here again.
7. Everyone in this 100,000 all seater stadium is on their feet as the one time palace legend Steve Bruce returns once again. What a magical sight - he must be so proud.
8. And that vital goal moves Crystal Palace into a Champions League position as things stand.
9. It's been a great game, and well done to Brighton & Hove Albion. The final score is Crystal Palace, nil, Brighton & Hove Albion, five.
10 And Wayne Routledge gets a thunderous standing ovation on his return to Selhurst Park.