April 24 2008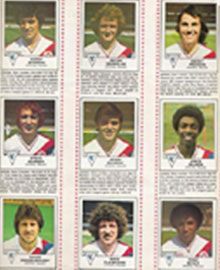 The final part of our 1970/71 Crystal Palace player cards collection.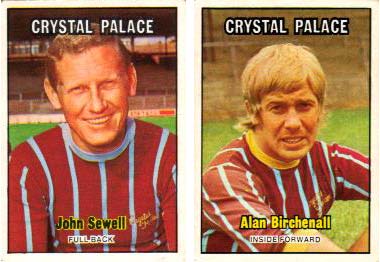 John Sewell skippered Palace to the top flight in 1969 and was never booked during his eight-year span with the club as full-back.
Alan Birchenall made an instant impact with his goals after signing from Chelsea but was sold by Bert Head to Leciester just 16 months later.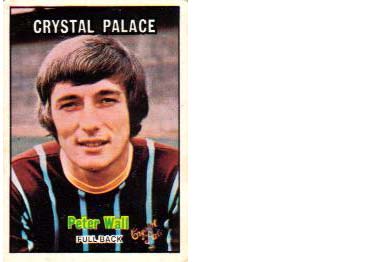 Peter Wall signed from Liverpool in 1970, the full-back's energetic displays made him an important member of the side.