May 18 2008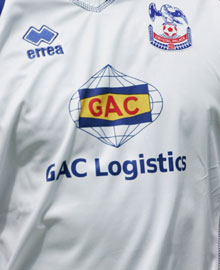 Ten reasons we're glad Crystal Palace missed out on promotion to the Premier League.
1. Next season, we can go up winning the Championship title.
2. We don't have to put up with all the diving pre-madonnas of the Premier League.
3. There will still be room to stretch out in the Arthur Wait Stand no matter who we play.
4. We get 23 home games for our season ticket instead of 19.
5. We can can enjoy the Premier League relegation race as spectators again.
6. We won't have to fill our squad with expensive foreign journey men who don't give a toss about Palace.
7. No Surrey Reds or Chelsea scum crowding into the home end at Selhurst Park.
8. We will get to see most of our games at 3.00pm on a Saturday and not 12.15pm or 4.30pm or whatever time Sky thinks we ought to play.
9. The chance to hurl abuse at Iain Dowie - now at QPR - and give Reading manager Steve Coppell the adulation he deserves.
10. Ultimately, we'll win more games than we'll lose.
*Adapted from the message board community.