June 4 2008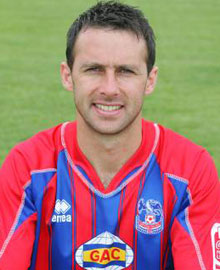 Dougie Freedman has gone on holiday to decide whether his future lies at Crystal Palace.
The 34-year-old striker went on loan to League One Leeds in March, scoring six goals in 14 appearances, before they eventually lost out in the play-off final.
Palace manager Neil Warnock is unlikely to feature the Eagles legend in his plans next term which means Freedman must fight for a place in the side or look for a new club.
"I've had a good season with a bitterly disappointing end so I'm going to have a holiday for a couple of weeks," he said. "I'll come back and then decide which path I'm going to take.
"I've still got another year at Palace. I might think 'You know, I've done it before, maybe I can change the manager's mind'. I'm confident I can do that.
"Have I got the fight in me right now? No, I haven't. But if I have a holiday I might return and say 'Let me have a crack at this for three or four months'."