August 17 2008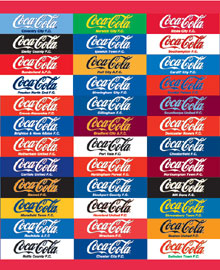 Jamesey is astounded at some of the violent reactions to CPFC's 2-0 defeat at Preston.
No, it's not very nice being the only team in the CCC not to have scored a league goal yet, but it's mid-August and we have only played two games, apart from the Carling Cup win against Hereford United.
I was one of the 3000-odd (no not the 3000 odd... the hyphen makes a grammatical difference) spectators at the Bulls Carling game and despite a ragged first half and going a goal down we rallied in the second period and won the tie.
I didn't travel to Preston but listened to the commentary on Palace World and, yes, the first half sounded rather awful from our point of view.
But we were away, oop north and up against what sounded like a pretty reasonable side who duly defeated us 2-0.
To put it mildly, I was shocked to see some of the hysterical reactions to the result on the HOL message boards. The levels of hatred, panic and malevolence were way out of proportion to the reality of the situation.
We lost an away game for God's sake. It ain't the end of the world.
There is a body of criticism of Neil Warnock for letting Clinton Morrison and Dougie Freedman go and not buying a striker. Well, Clinton couldn't agree a new contract and, frankly, at 34, Dougie represents the past history of this club and not the future.
Unless you consider Neil Warnock a complete idiot and, if so, I think the idiocy must lie with the accuser, it is obvious that he has been stalking at least one striker for quite a while and the deals haven't come off.
Neil is an astute manager who knows what he is doing, so keep the faith and don't be hard on the team.
It may be that Burnley, still smarting from their thumping last season at Selhurst, could come down on Saturday (Aug 23) and give us something to think about in revenge. That could provoke another wave of anguished cries.
Personally, I feel that a man with Neil Warnock's experience and expertise will begin to get matters right before the autumn leaves caress our window panes...
---
Email Jamesey with your comments to Jevans3704@aol.com
In Depth Jamesey's Veteran View Index