October 15 2008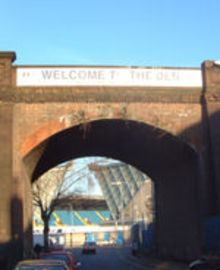 A young Crystal Palace reserve side were tonked 5-1 away to Millwall at the Den.
Millwall began the rout in the 19th minute as Alan Dunne played in a throughball for Ashley Grimes to slot past David Wilkinson.
The two linked up again for Millwall's second goal midway throught the first period with striker Grimes grabbing another with a low finish.
Seconds later, Grimes completed his hat-trick from close range from Scott Barron's pass.
Palace pulled it back to 3-1 as Billy Bingham found the net with a neat chip five minutes into the second half.
Brkovic volleyed home Barron's cross for the Lions' fourth goal before scoring another in the last minute with a header from Kamil Tevfik's corner.
Palace: Wilkinson, Abnett, Carolene (Cadogen 74), Bingham, Edwards, Dalhouse (Nmani 46), Oster, Si Salem, Griffit, Dayton, Djilali.