November 3 2008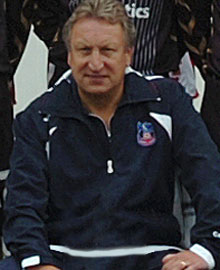 Phil Lewis reacts to the news of Crystal Palace manager Neil Warnock's desire to quit football in two years.
Three years ago I retired from my post at 60 to spend more time doing the things I like doing, including watching cricket, going racing and, of course, travelling from Gloucestershire to London to occupy my season ticket seat in the Arthur Wait.
When I told my employer I was retiring the reaction was polite and generous- (Ďhow will we manage without you?í). Of course, the organisation could go on perfectly well without me, or any other individual for that matter.
But, on hearing this week of dear Neilís intention of retiring in 2010, it occurred to me that there are two professions where it is not a good idea to announce your intention to retire in advance of the event: prime ministers and, of course, football mangers!
Two examples illustrate my point: Tony Blair and Kevin Keegan. Blair announced his intention to retire within 12 months in September 2006. What followed was a period of intense speculation over his successor which meant that little attention was paid to what Blair said or did.
The case of Keegan was even more dramatic. In March 2005 he announced his intention to walk away from football (oh really!) when his contract with the club expired in 2006.
The former England manager said that he would not be staying beyond his contract, and however City performed in the following season, would not change his mind.
Keeganís announcement sparked great media interest as to his successor which the City chairman felt was harmful to the clubís immediate interests. Keeganís contract was terminated just days after the announcement.
The consequence of announcing your intention to retire is that you run the risk of becoming a lame duck. Whatever you plan to do is seen as short-term and having little relevance to the medium term future of the organisation.
Whether this is a justifiable reaction is beside the point. Thatís the way that people will see it, and thatís the way you will be treated.
In Neilís case whatever his plans for the next couple of years it is likely that they will play second fiddle to the plans of the chairman.
As other contributors to this site have said, when Simon goes Neil will go. And if that time comes at the end of this season, that cottage in Cornwall may have full-time occupants a year sooner than planned.