June 30 2001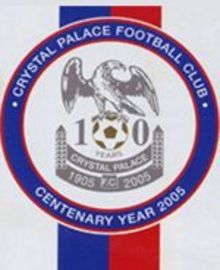 All the ups and the downs are recorded here, since the club was formed by the manager of the Crystal Palace exhibition way back in 1905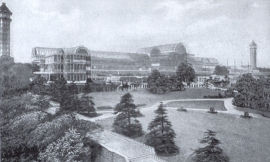 Crystal Palace have been one of the most exciting teams to follow since they were formed back in 1905. If they are not struggling to avoid relegation, they are challenging for promotion. This has billed them as a 'yo-yo' team, yo-yoing between the divisions.
For Palace supporters, suffering the extreme highs and lows has been part of following the club. In the last ten years alone, the team has been to Wembley five times, been promoted three times and relegated three times.
As the name suggests, Crystal Palace's history is bound up with the famous glass and iron palace built by Joseph Paxton in 1851 for the Great Exhibition of Hyde Park. Queen Victoria's Consort, Prince Albert gave birth to the idea, and it was opened by Queen Victoria.
Three years later, it was dismantled and moved to South London and Sydenham Hill. It became a site for leisure and holiday events and attracted tourists and local visitors.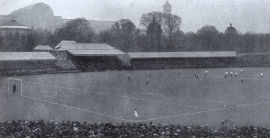 The building was almost destroyed by fire in 1936 leaving only two towers. These were destroyed by the Germans during World War Two.
But back in 1861 the Crystal Palace thrived, and that year the Crystal Palace Cricket Club formed a football team. Ten years later, in 1871, the original Crystal Palace FC became one of the 15 founder entrants to the FA Cup competition. They competed in the FA Cup until 1875-76, when the team disbanded.
But the name became synonymous with the Cup competition and the Crystal Palace ground became the venue for the FA Cup final from 1895 till 1914. Many international matches were played here and at this time there was no Wembley stadium.
In 1904, an idea to form a new Crystal Palace club was turned down by the Football League because they objected to a team representing the company who owned the Cup Final venue.
A new company was formed in 1905 and hired the Crystal Palace ground for its matches. Edmund Goodman was assistant secretary at Aston Villa and was hired by the manager of the Crystal Palace Mr J H Cozens, through his friendship with the Villa chairman to set up the club.

He became secretary, recommended Sydney Bourne to be chairman and John Robson the first manager, while incorporating Villa's claret and blue as club colours. This is where the present day football club begins. They applied to join the Football League but were rejected. Instead they were forced to join the Second Division of the Southern League.
Robson was a successful manager of Middlesbrough and took a bunch of players with him to Palace. Mixed with some local youngsters, the Glaziers got off to a great start.
The team finished unbeaten and champions in their first season and were promoted to the First Division of the Southern League.